Our goal is to help our children become true disciples of Jesus Christ by building relationships with them, being examples for them and teaching them God's Word.
Christmas Pageant and Birthday Party for Jesus
Join us for our annual "pop-up" Christmas Pageant at the 10:30 am service! No advance preparation is needed. Just come to church 15 minutes before the service starts and pick up a costume (animals, wise men, shepherds, angels and more). Children will be invited to participate in the interactive telling of the Christmas story. Adults get to participate too - from their seats! At 11:30 am, we'll head to the lower level to celebrate Jesus' birthday with carols, crafts, cupcakes and more!
---
Sunday School
We're excited to welcome your children on Sunday morning! Orange, our vibrant Sunday School strategy for preschool through 7th grade, combines the light of the church (yellow) with the heart of the family (red) to form a lifelong faith in Christ (orange). Each month has a theme—kindness, love—that is carried through with easy lessons to do at home. There's even an app (Parent Cue) that you can use on the go! The result? Home + Church = Greater Impact.

Sunday School takes place at 9:00 am and 10:30 am on the lower level. Nursery and Pre-K meet in rooms 211 and 215. Please plan to arrive a few minutes early to "check in."
Register online to eliminate paperwork!
---
Kids Club + Music
Crafts, games, Bible stories, music - it all adds up to faith-based fun for K-8 kids every Thursday from 4:00 to 5:45 pm from September through June.
---
For more than 50 years, West Side Nursery School has provided families in Ridgewood and surrounding communities with a warm and caring play-based environment for children (ages 2 1/2 to 6) to learn and grow, while fostering self-esteem, respect for others, strong interpersonal skills and a lifelong love of learning.

Questions?
Please reach out to: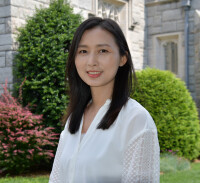 Pastor Christine Park
Pastoral Associate for Children and Families


Please note: West Side is committed to being a safe church - free from abuse of any kind. All staff, leadership and volunteers who participate in programs with children and youth must complete Safe Church training every year and abide by a strict Code of Conduct.