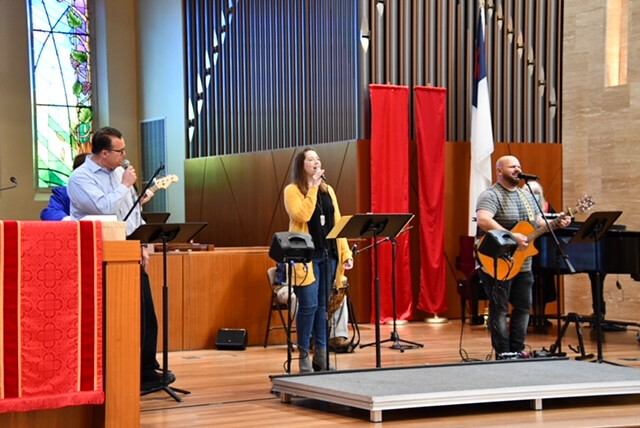 March 19, 2023 9:00am
Contemporary Christian music. A live acoustic band. A powerful, relevant message. The celebration of communion every week. That's what you can expect at Contemporary Worship at 9:00 am on Sundays. And, by the way, we don't care what you wear. Jeans and sneakers. A jacket and tie. It's all good. Come as you are...and bring your kids! They can sit with you during the service, or you can drop them off at Sunday School (It's a lot of fun!) or the nursery before you head into worship.
P.S. Do you sing? Play an instrument? Guitar, drums, keyboard? We're always looking for new band members! Reach out to Eric Hufschmid, Contemporary Worship and Music Leader, for details about how to get involved and share your gifts.